If you would like to schedule a new patient Acupuncture appointment, or a Nutritional Therapy appointment we ask that you please call our office at 503-513-4665. There will be information we need from you, and you need from us in order to setup both of these specific appointments.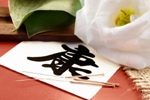 We welcome you on our clinic page, where you can find all you need to know with  regard to acupuncture, therapeutic and relaxation massage, and nutritional therapy.   You can count on us to help you find your way back to your healing path. When you come visit us you will be welcomed in a uniquely, serene and comfortable environment. You will feel that you have received the best care, and a treatment specifically designed to meet your needs. Click on the above menu items for the services your are interested in and find out more.

Don't forget to sign up for our newsletter, so we can keep in touch.

Acupuncture, Massage and Nutritional Therapy Services

The clinic is located in Milwaukie, has ample parking in the back, and is convenient to neighborhoods in Milwaukie, East Portland, Clackamas, Gladstone, Oregon City, Sellwood, and Happy Valley. We have clinic hours Mon-Sat, and on Mon-Fri we are open for scheduling and answering any questions you may have.




We look forward to guiding you on your Healing Path.