About us

Anja Middelveld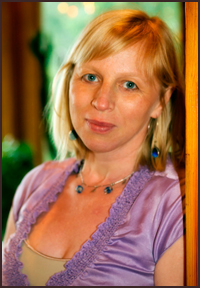 In 2004 I founded Healing Path Holistic Medicine. My own health challenges turned me to more natural therapies like Massage, Nutrition, and Oriental Medicine for preventative care. It has been over 22 years since I became a Massage Therapist, and this was just the beginning of my own healing journey and career. Acupuncture school was my next endeavor. I moved to the NW to study and receive a Master's Degree in Oriental Medicine and Acupuncture. As cancer inspired me to deepen my knowledge of natural medicine, also being pregnant with my daughter, Isabella, stimulated me to take it to the next level by studying nutritional therapy and receiving a certification in the field. Today I am a healthy mom, and have been a practitioner of natural health for over 22 years. My special interest is between the nutritional/dietary connection and chronic/degenerative health problems. In addition to the services (acupuncture, nutritional therapy, and massage) I provide, I give the patient the tools to take charge of their own health. Oriental Medicine and Nutritional Therapy work well together, as they share the belief of "no person is alike, and therefore each condition should be treated according to the bio-individuality of each person." I am honored to help you on your healing path.

DoTerra Aromatouch Technique Certified
Claire Papoulis, LMT, 23054
I have recognized the value of Holistic health since a very young age. Over the years, it has been a personal mission to follow the path of wellness and maintain balance in my own life. As a therapist, I strive to create a comfortable space in which clients can explore and enhance this path for themselves through education, healing, and relaxation.

The therapy I offer is a specialized form of bodywork called Amma Therapy, which I studied at The Wellspring School for Healing Arts. Amma is a lineage art rooted in Chinese Medicine. The technique combines deep, therapeutic pressure with acu-point stimulation. The treatment is focused on Chinese medical principles for accessing and manipulating Qi (energy) in the body. Amma works with the energetic and musculoskeletal systems to help restore balance, and is a wonderful alternative therapy for conditions ranging from stress and pain to anxiety, insomnia, digestive disturbance, menstrual irregularities, and other physiological imbalances. I develop individualized treatment protocols for each client, with the goal of improving health and promoting balance and well-being of all systems.
Danielle Bell, LMT, 023124
I always knew that I was going to be a massage therapist. When I was growing up I always gave massages to my friends and family and they always told me that I should get licensed and pursue this practice. I knew I had the gift for touch when it comes to the human body. My passion is to heal people and help relieve them of their stress and pain. I graduated from the Nevada School of Massage Therapy in both the Professional and Masters programs in 2011. They trained us in a variety of modalities from Swedish to more eastern practices such as Acupressure. My main practice right now is deep tissue, relaxation, and hot stone massage. I love being a massage therapist because I know for a fact that it's what I was meant to be in this world.