About us

Anja Middelzick, LAC, LMT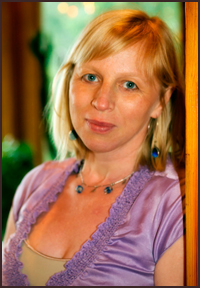 In 2004 I founded Healing Path Holistic Medicine. My own health challenges turned me to more natural therapies like Massage, Nutrition, and Oriental Medicine for preventative care. It has been over 22 years since I became a Massage Therapist, and this was just the beginning of my own healing journey and career. Acupuncture school was my next endeavor. I moved to the NW to study and receive a Master's Degree in Oriental Medicine and Acupuncture. As cancer inspired me to deepen my knowledge of natural medicine, also being pregnant with my daughter, Isabella, stimulated me to take it to the next level by studying nutritional therapy and receiving a certification in the field. Today I am a healthy mom, and have been a practitioner of natural health for over 22 years. My special interest is between the nutritional/dietary connection and chronic/degenerative health problems. In addition to the services (acupuncture, nutritional therapy, and massage) I provide, I give the patient the tools to take charge of their own health. Oriental Medicine and Nutritional Therapy work well together, as they share the belief of "no person is alike, and therefore each condition should be treated according to the bio-individuality of each person." I am honored to help you on your healing path.

DoTerra Aromatouch Technique Certified

Janet La Rosa, L.Ac.


Janet La Rosa is a seasoned practitioner of Oriental medicine with more than 30 years of experience. She is currently licensed in the state of Oregon and the state of New Mexico where she was an independent business owner of a integrative medicine complex for 20 years. She has been licensed in the state of Massachusetts and Washington.
Janet is a graduate of the New England School of Acupuncture and has done advanced training in Shanghai, China. Janet was the first Administrator at the Oregon College of Oriental Medicine in 1985.She was integral in establishing the first student clinic for the college and became Clinical supervisor as well. Janet specializes in rapidly obtaining exceptional results in treating acute and chronic pain and injury. She also treats endocrine disorders, anxiety, insomnia, digestive disorders, allergies and women's health. She is able to synthesize biomedical diagnostic information with Chinese medicine to provide a comprehensive, tailored treatment plan. Janet utilizes healing modalities of acupuncture, moxibustion, cupping, diet evaluation,
nutritional supplements, homeopathy, Chinese herbs, essential oils and lifestyle consulting. Her special interest in using acupuncture as a preventative to surgery or if surgery is necessary, to reduce pain and speed rehabilitation post-operatively. Janet also uses an effective technique of facial cupping to provide a gentle, rejuvenating and
relaxing facial experience.

Lucas Nevarez, LMT, 24609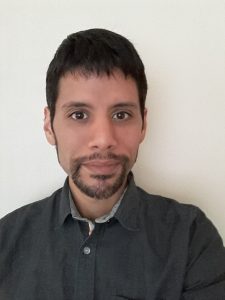 My Massage experience began in 2001 after a major incident left me with pain and dysfunction in my hands and arms. The only things that were effective were Acupuncture and  Massage Therapy. 

I was inspired to follow a path that would allow me to help others, the way I was helped. Since then, promoting  well-being  through Massage Therapy and health education has been my main focus in life. 

Through the years I have learned and integrated a variety of manual therapy tools and techniques.  My approach is to use the right tool or method to support the individual needs of my clients. 

I subscribe to the following: there are many paths to wellness.With that in mind, I make it my goal is to find the ideal, effective session for you. 
Techniques utilized: Deep tissue,Trigger point Therapy, Myofascial Therapy, Sports Massage, Acupressure, Integrative Cupping Method, Thai Massage 
Amy Woods LMT #
DPT, RN, ACE Certified Personal Trainer
My health care career began when I got my Bachelor of Science Degree in Nursing from Michigan State University. Once I started working in the healthcare field I realized there was little education on the importance of preventative health care.  That is when I decided to become a massage therapist, which then led to personal trainer, yoga instructor and most recently physical therapist.
I love working one on one with individuals to help educate them on fitness, nutrition, stretching, and healthier ways of living.
Studies have shown that massage is an effective treatment for reducing stress, pain, and muscle tension. This can then lead to better performance in our everyday lives.
I feel massage should be viewed more of as a necessity and less as a luxury. I am trained to work with a wide variety of patient populations because of my medical background. I specialize in Swedish, Sports, Deep Tissue, Myofascial Release and Manual Lymph Drainage.