About us

Anja Middelzick, LAC, LMT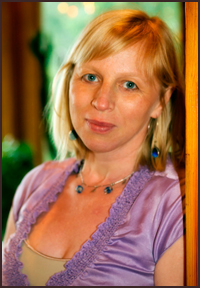 In 2004 I founded Healing Path Holistic Medicine. My own health challenges turned me to more natural therapies like Massage, Nutrition, and Oriental Medicine for preventative care. It has been over 22 years since I became a Massage Therapist, and this was just the beginning of my own healing journey and career. Acupuncture school was my next endeavor. I moved to the NW to study and receive a Master's Degree in Oriental Medicine and Acupuncture. As cancer inspired me to deepen my knowledge of natural medicine, also being pregnant with my daughter, Isabella, stimulated me to take it to the next level by studying nutritional therapy and receiving a certification in the field. Today I am a healthy mom, and have been a practitioner of natural health for over 22 years. My special interest is between the nutritional/dietary connection and chronic/degenerative health problems. In addition to the services (acupuncture, nutritional therapy, and massage) I provide, I give the patient the tools to take charge of their own health. Oriental Medicine and Nutritional Therapy work well together, as they share the belief of "no person is alike, and therefore each condition should be treated according to the bio-individuality of each person." I am honored to help you on your healing path.

DoTerra Aromatouch Technique Certified

Lucas Nevarez, LMT, 24609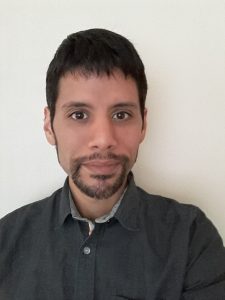 My Massage experience began in 2001 after a major incident left me with pain and dysfunction in my hands and arms. The only things that were effective were Acupuncture and  Massage Therapy. 

I was inspired to follow a path that would allow me to help others, the way I was helped. Since then, promoting  well-being  through Massage Therapy and health education has been my main focus in life. 

Through the years I have learned and integrated a variety of manual therapy tools and techniques.  My approach is to use the right tool or method to support the individual needs of my clients. 

I subscribe to the following: there are many paths to wellness.With that in mind, I make it my goal is to find the ideal, effective session for you. 
Techniques utilized: Deep tissue,Trigger point Therapy, Myofascial Therapy, Sports Massage, Acupressure, Integrative Cupping Method, Thai Massage 
Melissa Abraham LMT # 13617
I received my Bachelor's Degree in English Literature from the University of Colorado-Boulder.  After realizing my path in the healing arts, I completed a 600 hour Massage Training program at East West College in Portland, OR in 2006. My ongoing training includes working with Plantar Fasciitis, Ortho-Bionomy release for the Spine and Pelvis, Advanced Myofascial Techniques for Sciatica & Disc Issues, Reiki Healing 1st Degree, Thai Massage for the table, Somatic Dysfunction as a Contributing factor in Head and Neck Pain, and Massage Cupping. I'm always on the lookout for the next educational opportunity to add more tools to my toolbelt for crafting the ideal massage session for each client.

I am grateful for the opportunity to help clients on their journey to inhabiting a healthier, vibrant and more functional body. When I am not giving massage or taking care of my children and dog, i can be found rock climbing, hiking, swimming, doing yoga, knitting, reading, gardening, fermenting and obsessing about the latest natural minimalist footwear.